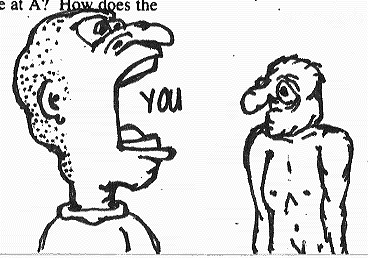 Selected Interesting Pages
From Tom 7's Notebooks
(Spring 1997)
This is what happens when I get bored during class. Dan Bruner thought it would be a good idea to put these on my web page. Fans of my [Divide By Zero] Fonts may be able to see some future (and past) fonts among these pages...
There are 23 more pages on Selected Interesting Notebook Pages II.